Light's Effect on a Diamond
There are many factors that affect the brilliance of a diamond, the most important of which is its ability to reflect light: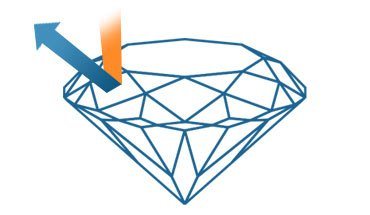 Reflection
When light enters the surface of a diamond, a portion of it is reflected back out of the table (top).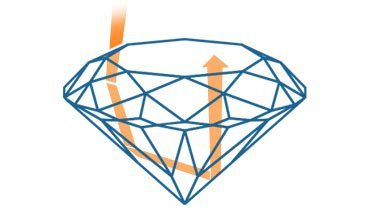 Reflection
The remaining rays of light travel into the center of the diamond and bounce off its internal walls.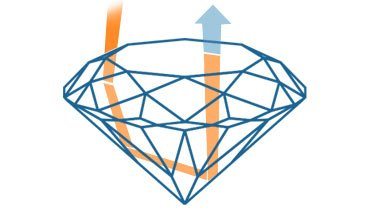 Reflection
As light exits the diamond, dispersion causes the white light to be separated into multiple colors.