Diamond color is the hue of a diamond based on the GIA diamond color scale, which grades the diamond's color on a spectrum of D (colorless) to Z (light yellow hue).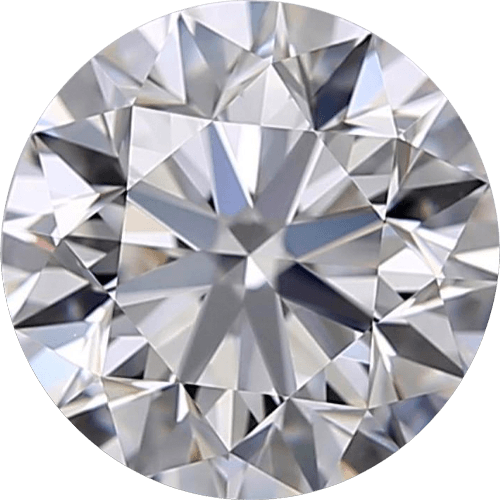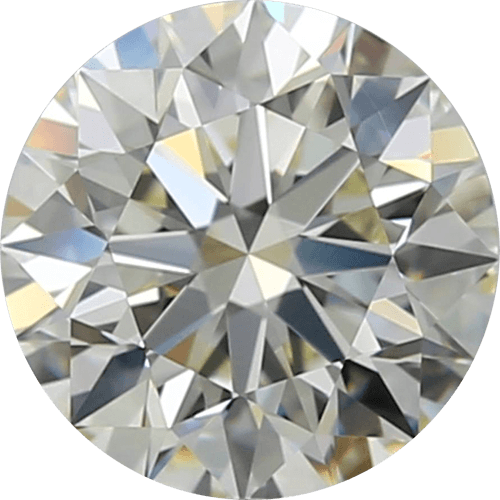 Near Colorless
(G, H, I, J)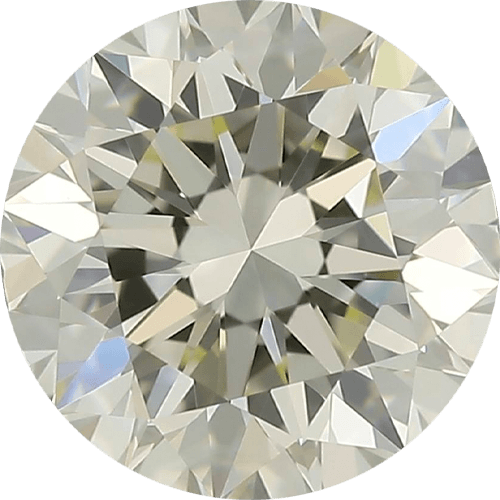 The absence of color is what determines both its grade and value, as well as has a significant impact on its appearance. Diamond color grade is typically determined with the diamond face down and the culet facing up set against a pure white surface, following a grading scale of D (colorless) to Z (faint yellow).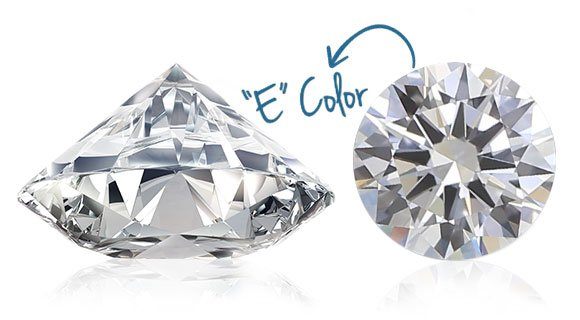 Colorless (D, E, F)
Highest-quality color grade a diamond can receive. A D-color diamond is extremely rare and emits unrivaled brilliance.
Containing very minute traces of color, an E or F-color rated diamond emits a high level of brilliance and sparkle.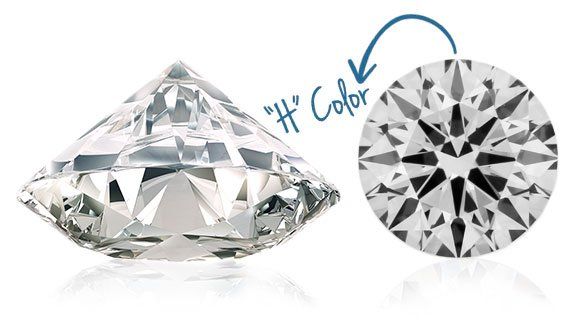 Near Colorless (G, H, I, J)
Containing noticeable color only when compared to higher color grades, G or H color diamonds provide an excellent value.
Whereas an I or J-color diamond typically appears colorless to the untrained eye yet contains slightly detectable color.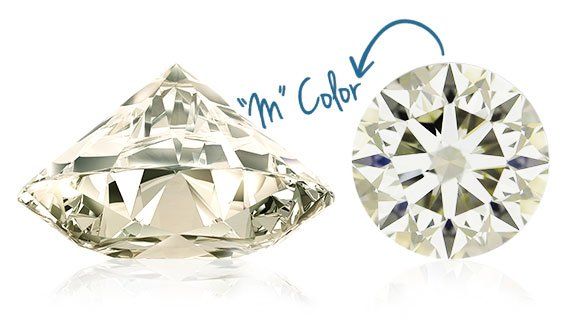 Faint Yellow (K, L, M) Faint Yellow (K, L, M)
Faint color is noticeable. Even with the presence of color, these grades of diamonds can emit fire and beauty.
Consider selecting a lower color when setting in yellow gold as color will be not as apparent.
Fancy Colored Diamonds
Fancy Colored Diamonds are a bold way to make your jewelry one-of-a-kind. Learn all about their rarity below.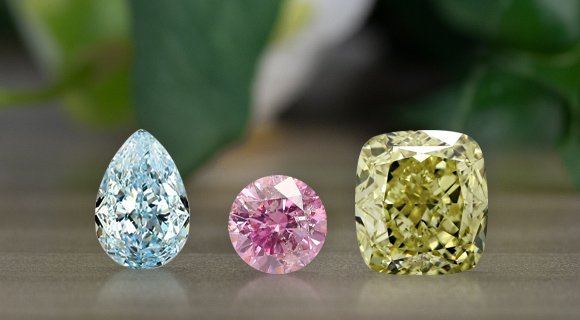 All About Fancy Colored Diamonds
Diamonds that exhibit a color other than light yellow or brown, as well as diamonds that possess a more intense yellow or brown than the 'Z' color rating, are considered fancy color diamonds. With only one out of ten thousand diamonds possessing a natural color, these types of stones are extremely rare.
Depending on the coloration, intensity, and hue of a diamond, color can either detract or enhance its value. Naturally occurring diamond colors include gray, white, blue, yellow, orange, red, green, olive, pink, purple, brown, and black. Red stones are the most rare of the fancy colored diamonds.
Determining a Fancy Colored Diamond
Similar to the process for grading colorless diamonds, a diamond's fancy color is graded by comparing it to master stones of predetermined color. Unlike colorless diamonds, fancy colored diamonds are graded face up. The most important factor in determining the value of a naturally colored diamond is the strength of its color.
The value of a fancy colored diamond increases with the intensity of the most prominent hue within the stone.